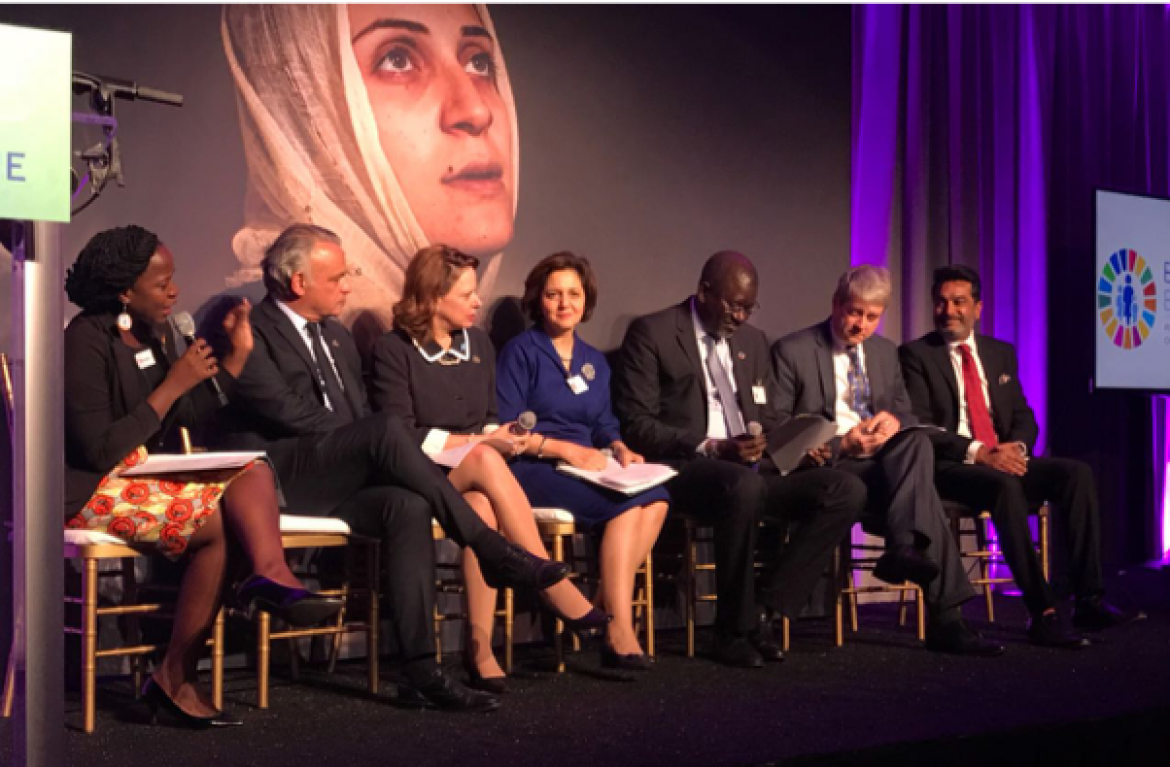 Delivering Together for Healthy Empowered Women, Children and Adolescents
KHF was on the 20th September 2017 represented by the Africa Healthcare Federation Chairman, Dr Amit Thakker at the 72nd Regular Session of the UN General Assembly (UNGA 72). The meeting which convened at UN Headquarters in New York had the general debate opened on 19 September 2017 and focused on the theme, 'focusing on People: Striving for Peace and a Decent Life for all on a Sustainable Planet'.
In Line with PSHP Kenya project that is managed by KHF and UNFPA, the session on 20th September 2017 at the Every Woman Every Child Hub deliberated on what it takes to deliver on an integrated agenda for women, children and adolescents to achieve healthier, more prosperous and peaceful societies. The session which was moderated by Ms. Tikhala Itaye: President Afri YAN was attended by H.E Ms. Ana Helena Chacon Echeverria: Vice president of Costa Rica, Mr. Michel Sidibe: Executive Director UNAIDS, H.E Hala Bsaisu Lattouf: Minister of Social Development Jordan, Mr. Elhadj As Sy: Secretary – General IFRC, Mr. Wade Warren: Acting Deputy Administrator USAID and Dr Amit Thakker, Chairman Kenya Healthcare Federation. Dr Amit on behalf of PSHP- Kenya announced a new private sector member, Unilever and a new masterplan during this event.