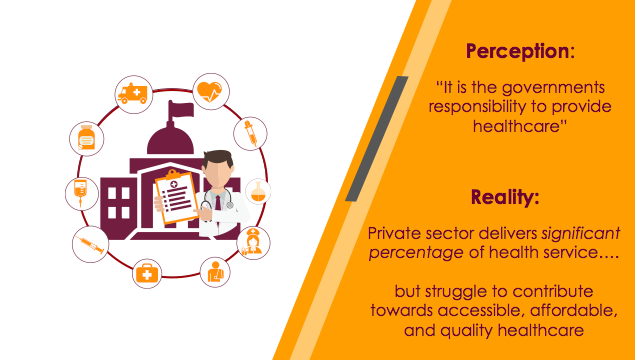 There is a global perception that government bodies are responsible for all health needs of the nation. While governments do have a responsibility in taking care of their citizens' health, the private health sector in working in unison with government and developmental bodies has a significant role to play in the advancement of healthcare in their respective nations. Despite this, private health sector players have struggled to align themselves with other key stakeholders to deliver innovative, affordable, and quality health services due to the fact that healthcare in Africa is within a fragmented industry which currently has limited infrastructure, causing services to be expensive while serving a population with a low purchasing power.

Thus, the formation of AHF.
The Africa Healthcare Federation is a pan-African umbrella organization currently unifying 27 private federations under two fully formed regional federations, The West African Healthcare Federation (FAOSPS) and the East African Healthcare Federation (EAHF). The private sector delivers upwards of 50 percent of all healthcare in Africa. Despite its significant and growing role, it struggles to be heard at a national, regional, and continental level, to access resources, and to participate in collaborative efforts. AHF strives to amplify the voice of the private sector, facilitate cross-federation learnings, and promote public-private partnerships to improve health outcomes for all Africans.
HISTORY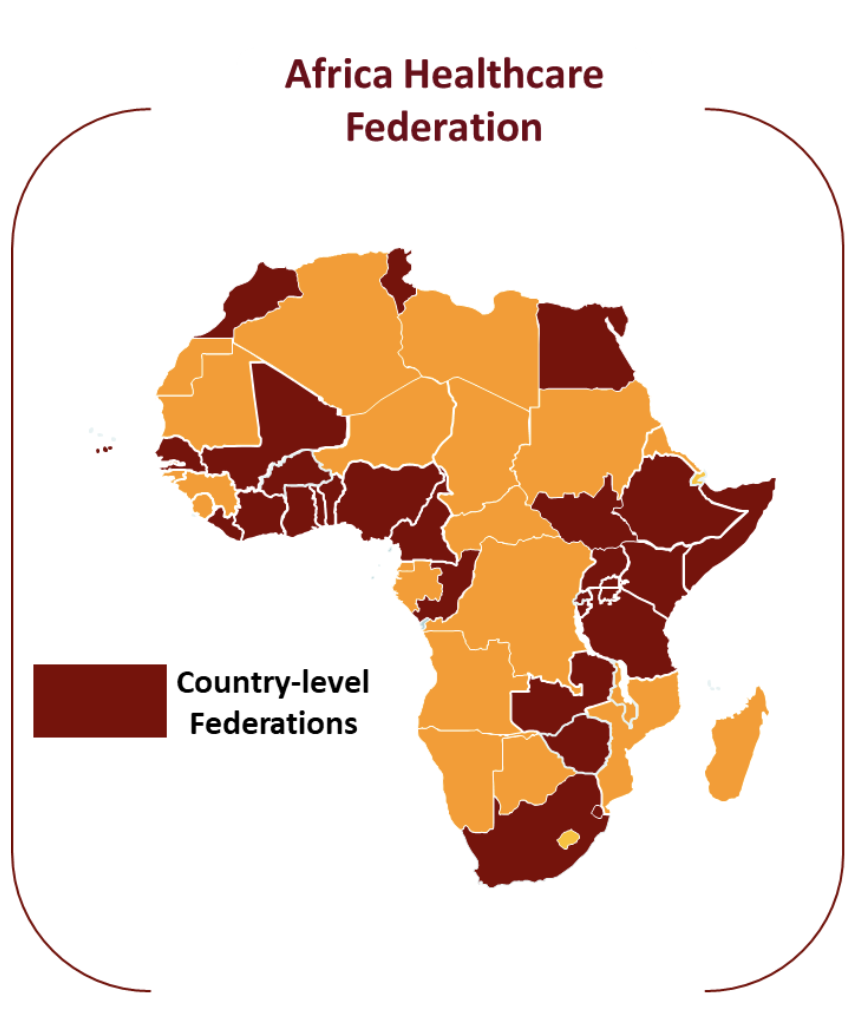 The first country-level private healthcare federations emerged in East Africa, starting with the Association of Private Health Facilities in Tanzania (APHFTA) in 1994 and the Kenya Healthcare Federation (KHF) in 2004. Since then, additional private healthcare federations have been established in countries across the continent including professional associations representing a diverse range of for-profit and commercial private sector players.
The country-level federations have been successful in creating a platform for diverse private health players to interact with each other and their respective government health entities. Such an outlet/forum has provided a great opportunity for the private sectors to participate in and advocate for health policy reforms in respective countries, creating a more conducive national health environment and identifying partnerships that will advance the goal towards Universal Health Coverage across the continent. The level of organizational maturity of these individual federations historically has varied by country, with no clear guidance on how federations were to be developed and run for maximum efficiency. Therefore, to address the gaps and to unify the private health sector's voice across Africa, private healthcare federation leaders across the continent came together to form regional healthcare federations. Eventually, in 2016, AHF was born to establish continental order and to help incubate and accelerate collaboration.