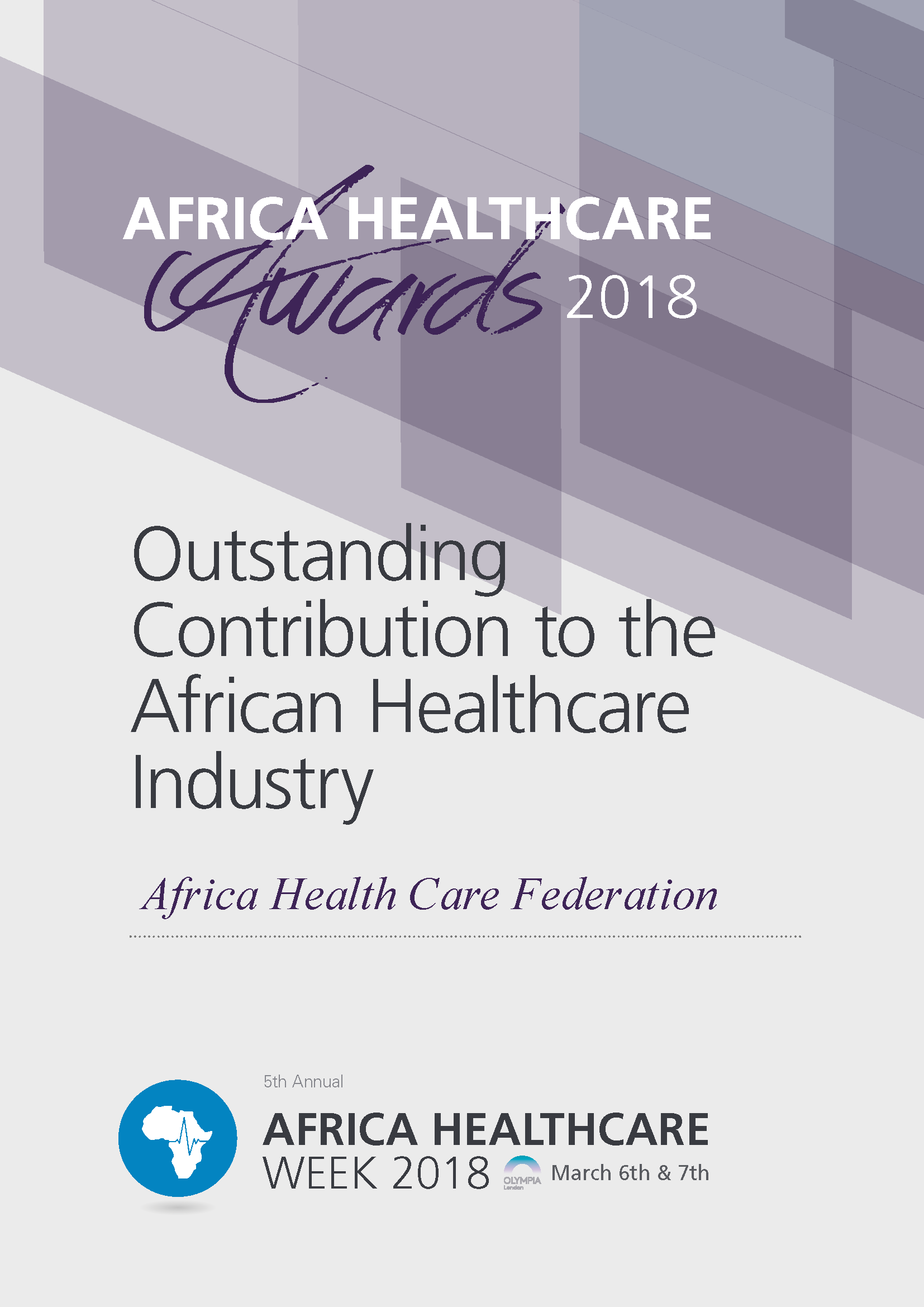 The 5th Africa Healthcare Summit, organized by the Oliver Kinross took place from 6th March to 7th March 2018 at the Olympia London in London, United Kingdom.
This being the largest high-level healthcare event in Europe was attended by over 400 global leaders, senior level health care professionals, decision-makers from across Africa to gather and discuss on various crucial topics of the subject.
https://www.africahealthcareweek.com/
On the 6th March evening , the organisers hosted "The Africa Healthcare Awards" that recognised excellence and achievements in the field of African Healthcare and Dental provision. The judges also awarded organisations that have shown to contribute to the industry with new international solutions & technologies that have the potential to create innovation and catalyze development in Africa.
Dr Amit N. Thakker , Chair of the Africa Healthcare Federation(AHF) and Kenya Healthcare Federation (KHF) received the award on behalf of AHF. The award was presented for the category of – Outstanding Contribution to the African Healthcare Industry.
AHF since its inception in 2016 has continued to play a crucial role in promoting PPP's in Health across the continent. It is the "voice of the private health sector in Africa" and is currently strengthening all the focal national points of the private healthcare associations and federations in Africa. AHF works closely with governments and the Africa Union to advocate for pro-growth policies, effective appropriate regulations and promoting harmonized movement of goods, labour and services across the borders throughout the continent with an emphasis on maximizing the role of the private health sector.
AHF has an effective footprint in 45 countries with its presence in all the 5 regions in Africa with each region having 2 Directors on the AHF Board.
" Exactly 10 years after I founded Avenue Healthcare I realized that the only way to optimize the role of the private sector is to have an institutionalized mechanism to engage government and promote robust PPP programmes. This lead to the formation of Kenya Healthcare Federation in 2008 that led to the formation of the East Africa Healthcare Federation in 2012 and eventually to The Africa Healthcare Federation in 2016" said Dr Thakker
" It's been a long journey of 15 years but I am honoured and humbled to receive this award at such a prestigious event here in London. I thank all the Directors, partners and supporters who have worked tirelessly as a team and continue to tread along this path with us to improve health in Africa" added Dr Thakker while receiving his award in Kensington , London